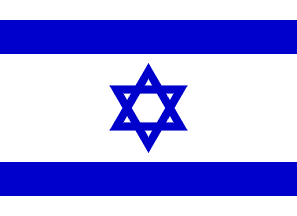 Voipstunt PayMent Options
86Shekels Hebrew Interface

Direct Bank Trunsfer 86 shekels
Call us or chat we will give you detail of the acount you choose











Whats it all about


FREE phone calls to 40 countries landlines & cellular phones!!!
How it works
When you use the FREE software, you can call regular phones in various popular destinations for FREE * or call at an incredible low rate to any other phone on the planet.
Why we are different
Get completely FREE phone calls to 40 countries upon activation. All our competitors charge you per minuet.



How do I make a call?
It is very easy to use the program. Once you have installed the application, you can start using it immediately.
From any internet connection:
Just download the program, connect your headset to your PC and Dial any number you want.
Please note that when you call a number (even if it's local) you should always dial 00 + countrycode + areacode + subscriber number If you want to make a free call to another online user, simply enter the username in the textbox and press the dial-button




How long does my credit last for?
Credit in your balance remains valid for calls for Unlimited & You can Have 120 Days To Use The Free Destinations From your last purchase If you top up your account after or befor credit expires for calls any old credit left in your account will remain valid as well. But you pay 1 cent to the free destinations.




I want to call one of the free destinations, but i get charged anyway
You probably have reached the maximum limit of our Fair Use Policy.
You Have 300 Minutes free per week




Are there any other charges to pay?
There are no monthly subscription, registration or administration charges. The advertised tariff for each destination is all-inclusive, it even includes VAT. When using the DirectCallBack, we charge a 3 Eurocent connection fee.




How much will i be charged for my calls?
Nothing! - if you are calling any land line in one of our free* destinations, or any of your online friends.
Calls to all other (PSTN) phone numbers will be charged the applicable tariff for the destination you are calling. Rates are in Eurocents per minute and calls are rounded up to next minute. Apart from that there are no other charges; no subscription, registration, or administration fees! When using the DirectCallBack, we charge a 3 cent connection fee.




How can Voipstunt keep their rates so low?
We always try to offer the best prices possible and Voipstunt constantly aims to negotiate better deals with suppliers to pass this discount on to our customers! By buying in bulk from major carriers and using state of the art technology Voipstunt is able to significantly undercut other international call providers. In addition, low overheads and a no frills approach enable our customers to benefit even more.




Use your Voip credit for Mobile Calls!
Let say you want to make call while you are not near computer or any internet access.
you can Make good use of your credits and make cheap regular and mobile phone calls via our access
https://www.lowratevoip.com/en/geo.html
037219527 Israel
https://www.voipstunt.com/en/geo.html
037219527
https://www.voipbuster.com/en/geo.html
03-7219527 - Israel
Voipbuster Updates: check new Numbers
Austria - 012323204
Belgium - 028080281
Canada - 016134820907
Switzerland - 0435269901
Germany - 02114486060
Spain - 911322525
France - 0170819909
Ireland - 016850123
Italy - 0699268062
Netherlands - 0107448686
Portugal - 01265451011
Sweden - 0852507092
United Kingdom - 02081802727
USA - 6466520455
Here's how it works:
1). Make sure you have entered your home and/or mobile phone number in your personal details so you can access our local rate numbers.
2). Call e.g. 02081802727 (at local rate for GB) from your home number or mobile phone and wait for the voice prompt. Please note that this number will be charged by your own telephone provider (either landline or mobile provider) according to the local rates your own provider applies. If in doubt please double check with your provider to confirm the going rate.
3). You can now enter any (international) number you want, and VoipBuster connects your call (always use the international format for your calls, for instance 0044201234567 for a UK call). Costs for the onward calls will be settled via your Voip account at the current rates. After entering the telephone number you want to call, you will hear the current rate of the destination you are calling so you know exactly what each call will cost - in advance. Freedays do not apply for this service!
Russian Federation (Landline) FREE* FREE for VoipDiscount Users
מק"ט: 2273 - Voip_Eng
מחיר מחירון: ₪100.00
מחיר בחנות: ₪86.00
הרווח שלך: ₪14.00
עלות משלוח: ₪0
סה"כ כולל משלוח:₪86.00
מספר תשלומים: עד 1 תשלומים.


זמן אספקה: עד 45 ימים
דמי משלוח: 0 ש"ח
שם החנות: (לחץ על שם החנות לצפייה בכל מוצרי הספק)